2020 was set to be a breakout year for cider: the community was growing at a rapid rate; and new producers were finding their voice and seeing more and more of their products released and widely available. Was 2020 finally going to be the year that 'craft' cider went mainstream? Well, no, not quite — instead COVID-19 arrived, and the social, economic and cultural challenges experienced across the world had their own unique impact on the world of cider. Though not as established as other drinks categories, cider has fought to maintain its momentum in the challenging and complex world of a pandemic where getting your cider out there has been more important than ever before, with many producers seeing their route to market disappear overnight with the cancellation of festivals, farmers' markets and other events.
In the UK, a vaccine rollout seems to be offering a glimmer of hope to businesses, it's time to consider the knife edge upon which cider sits, without falling into the inherently nostalgic, negative trap that retrospective pieces can often do. 2020 was horrible, but let's be forward-thinking, optimistic and passionate about this drink we love so we can kickstart a rejuvenation — for it's producers, for it's drinkers, and most of all, it's orchards. This is the first of a two-part prospective outlook on the state of cider in this changed world. Our good friend Dick Withecombe, a cider advocate and founding member of Manchester Cider Club, has laid out the foundation upon which cider can seize the moment and ensure 2021 (or certainly its latter half) is the most exciting year for our shared passion in a very long time.
The marketing of an under dog: How cider and perry survived the pandemic of 2020/21, by Dick Withecombe

As 2020 opened the world of artisanal craft cider and perry was full of optimism; here was a traditional drink that was increasingly creating a renaissance and excitement of interest through the modern presentation of #RethinkCider. Nearly a year into a pandemic and lockdowns, faced with loss of markets and competition from other larger drinks sectors also fighting for survival, cider and perry has not only found ways to keep going but has started to create new visions for its future.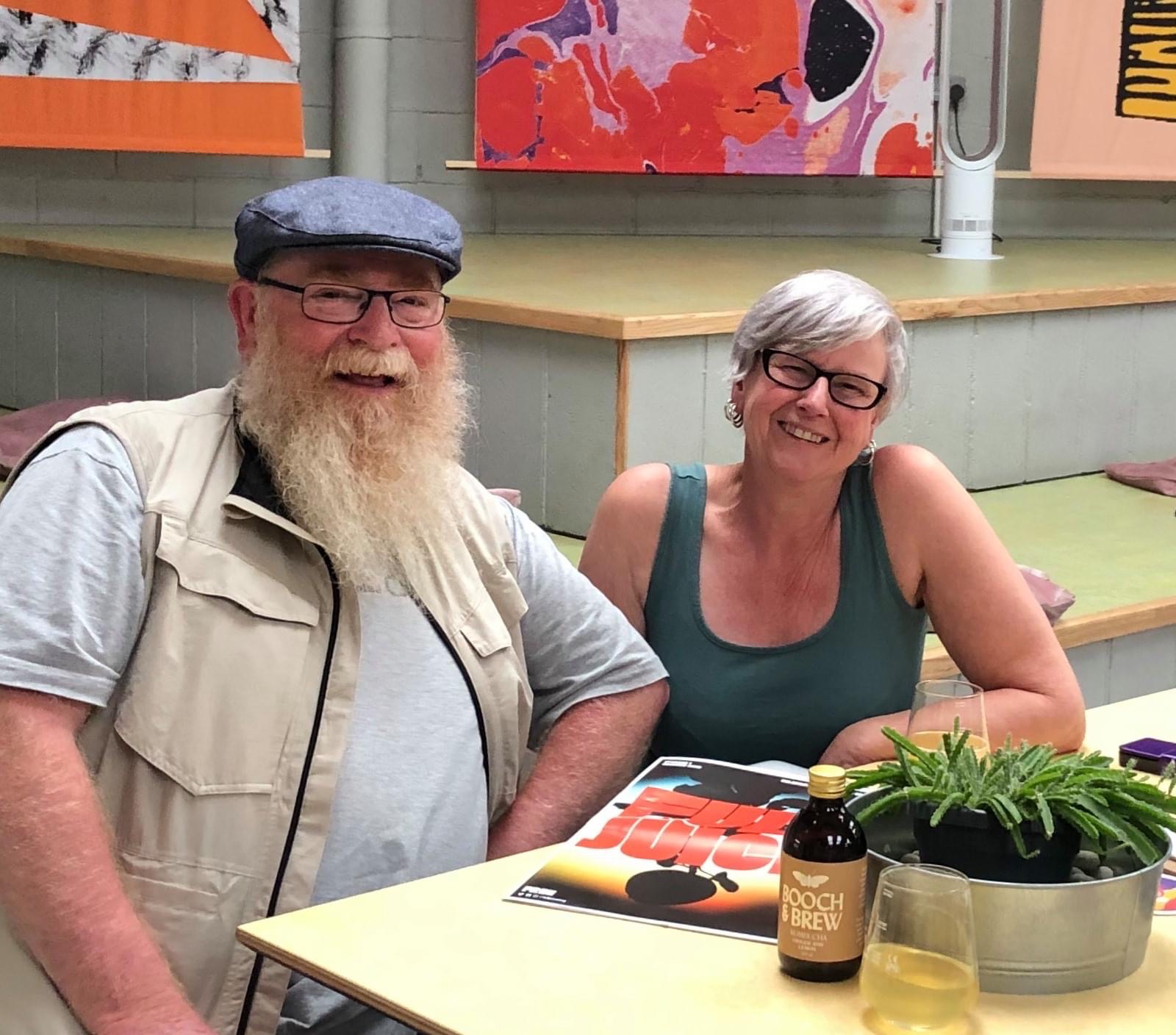 "And the poor underdog — craft cider? Well it strengthened its unique identity and carved out a niche of its own."
Craft beer faced the lockdowns in typical fashion with remodelling of sales, shifts towards growlers, bottling and canning, super quick local delivery, collaborations and online events. British wines led the way in using online media for a range of approaches to tastings and customer engagement. And the poor underdog craft cider? Well it strengthened its unique identity and carved out a niche of its own. Cider production is dominated by industrial ciders whose products are a million miles away from the ciders and perries of our history and tradition. Artisanal craft cider and perry is a tiny sector within its own cider market, competing with the modernity and innovation of craft beer and the regulated standards, training and scientific approach and the finances of global wine.
How could such an underdog survive a pandemic?
"The trendsetters and trailblazers within cider… were shining a light on modern aspirational cider and perry and sharing with as many others as they could."
Full Juice Magazine went digital, CAMRA launched a Pulling Together for Cider Map, Pellicle continued to produce numerous cider related articles and new online publications like Burum Collective and Cider Voice were launched. #DiscoverCider, a collaboration of producers, ran a three month campaign promoting cider and perry; and then the Neutral Cider Hotel was launched, sounding like three male friends chatting about cider and having a bit of fun in a pub, but with a thoroughly modern agenda interviewing key trend setters, addressing issues of inclusion and diversity, and giving a strong voice to women in cider.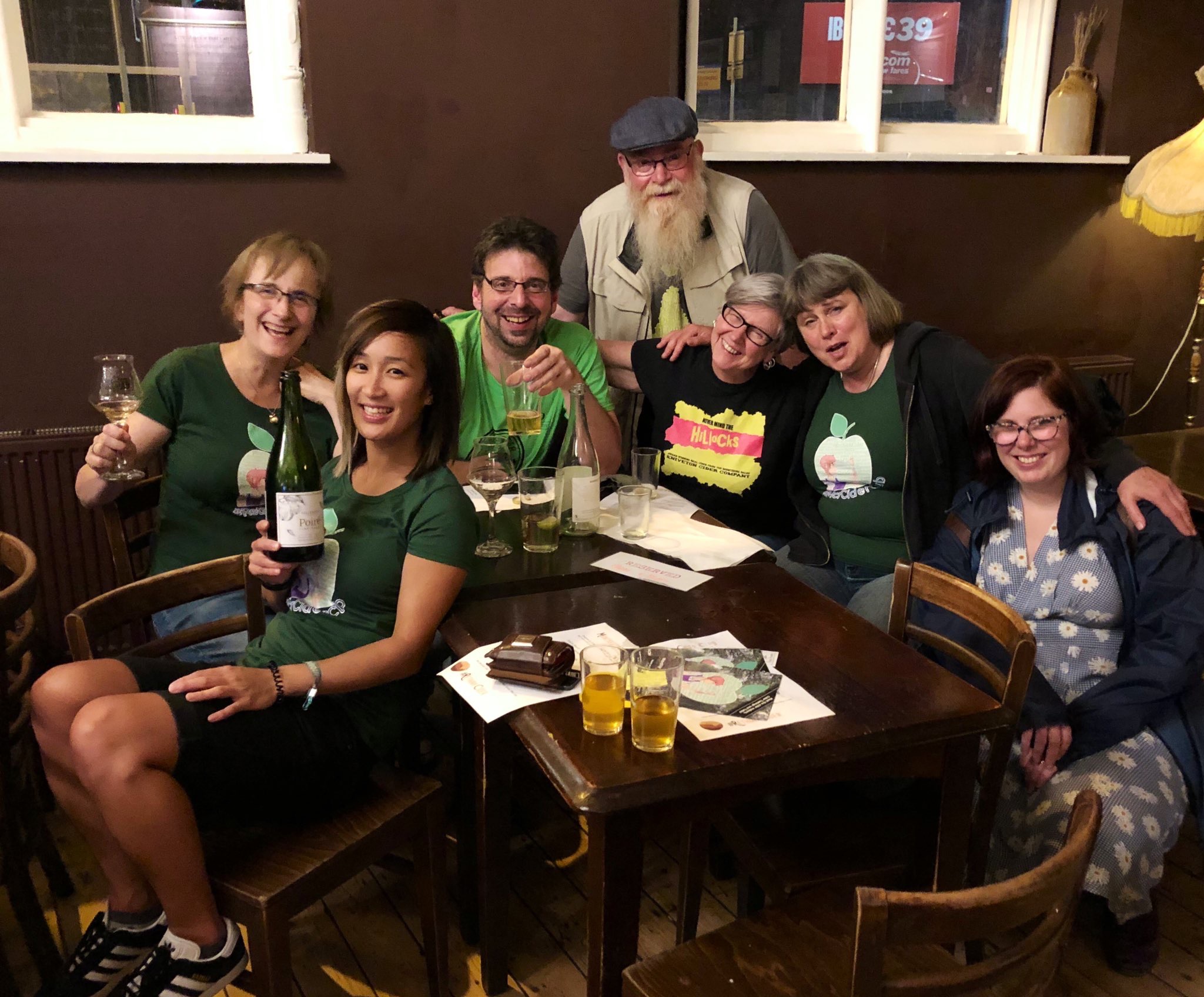 More than anything, though, were the myriad of online cider and perry tastings and events taking place each week. Gabe Cook even set a world attendance record as more than 500 people signed into his global online cider tasting and James Finch, 'The Cider Critic', recorded a record number of online tastings and interviews. I had two personal favourites: first was the South West Cider Week organised by the regional Cider and Perry Association; orchard tours, introductions to producers new to meet and a return to some old favourites like Burrow Hill. A week driven by the modernity and innovation of producers like Pilton Cider and the passion and aspirations of producers like Barley Wood Orchard. Secondly was the Fine Cider Co. Sommelier series. Felix Nash transformed his Fine Cider business from wholesale to retail overnight, with local deliveries and online sales and the launch of a Pommelier Club. The sommelier series of tastings pitched cider and perry outside of its regular 'bubble' winning an audience for cider producers amongst the far larger list of followers of the sommeliers social media fan base. 2020 became the year that more of cider discovered Instagram; the importance of design; facing up to issues of inclusion, equality and justice; and the primacy of customer engagement.
The trendsetters and trailblazers within cider were so successful that some within cider even began to complain that they were dominating the limelight; the opposite was the case; they were shining a light on modern aspirational cider and perry and sharing with as many others as they could. At the same time the identity and aspirational drive of artisanal craft cider and perry became strengthened.
From my own experience, even as someone who organised an active cider club and events in Manchester, I found that in 2020 I discovered twice as many cider and perry producers who really excited me. There have also been important shifts in our drinking habits during the lockdowns. We've become used to home deliveries; sharing drinking with friends on Zoom or in organised tastings and events; and discovering the growing number of new suppliers of aspirational cider. Suppliers like Scrattings and Crafty Nectar have been invaluable, along with a whole wave of new craft cider suppliers. There have been exciting introductions to the curated choices of suppliers like Felix at Fine Cider and Grant at re:stalk, including, by the latter, a growing access to international ciders and perries. A whole number of bars and bottle shops have joined in, introducing us to online curated lists of their new discoveries and recommendations – Hereford Beer House, Fram Ferment, The Cat in the Glass, Corto and many others.
Manchester Cider Club spent two years learning lessons from, and building support amongst, the curious drinkers of the thriving craft beer community in the city. We attempted to create an exciting 'buzz' about cider and perry. We've had some successes, our monthly meetings continue to be well attended and we have found acceptance in a number of craft beer bars and festivals.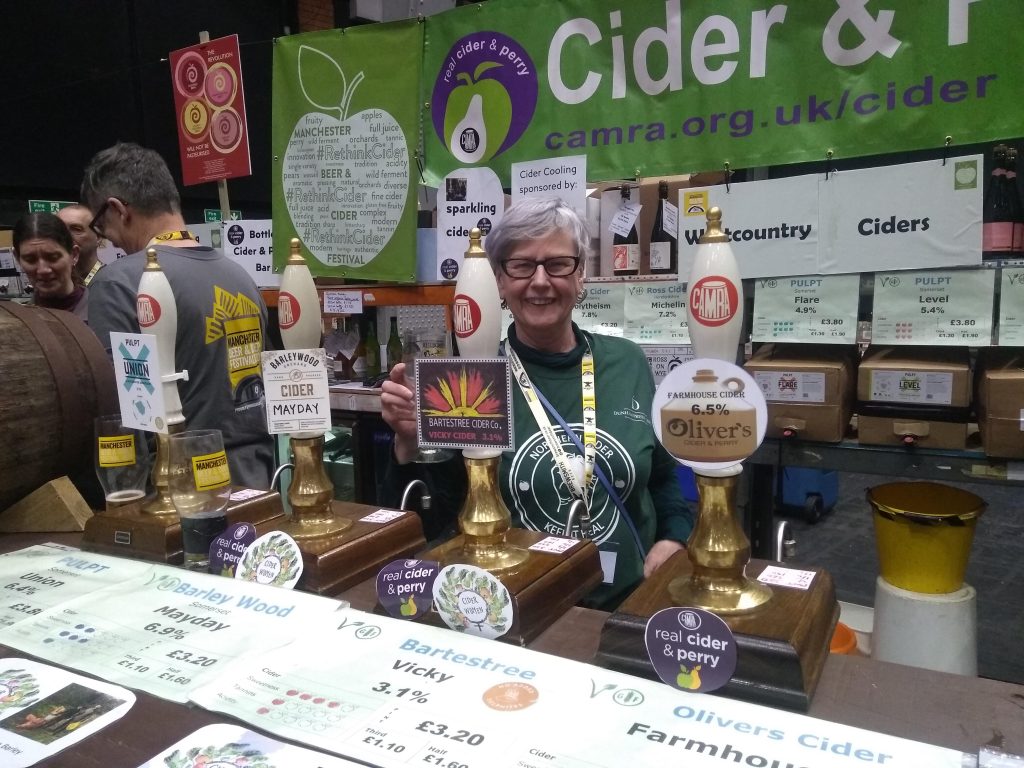 Increasingly though, we are now changing our focus, trying to break out of the bubble of cider drinkers and inviting in those new to cider to #DiscoverCider. To the trailblazing fore has been the consistent presence of James Finch, championing aspirational cider producers and focusing all of us on the importance of introducing transparent labelling of provenance, ingredients and process in order to appeal to drinkers new to cider and perry.
In a recent article for Burum, Rachel Hendry wrote a good description of this new audience, the 'compound drinkers', often amongst the younger socially conscious Generation Z, and the younger of the previous Millennial generation. These compound drinkers who vary their choice of drinks and gain from the exchange of flavours from beer to wine to cider and others.  Members of Gen Z are more ethnically diverse than any previous generation and on track to be the most well-educated generation yet; increasingly interested in issues of the environment, sustainability and the provenance of the things they consume.
We look forward to the final part of Dick's piece as well as contributions from James Finch and Adam Wells in Part Two on Sunday 7th March.