In July 2019 cider innovators Little Pomona Orchard & Cidery released the first keg conditioned cider onto the UK market, Root and Branch. It was a bold, unapologetic, wild fermented cider, partly influenced by an ex-bourbon barrel and a far cry from the insipid ciders found on keg usually found on the taps of UK pubs and bars. Joining them in late 2019, Ross-on-Wye Cider and Perry Company launched their own keg conditioned ciders at IndyManBeerCon in Manchester, and then going on to tour to five bars across the UK and Europe, venturing as far as Belgium to spread the word of aspirational, dry ciders available in keg, on tap.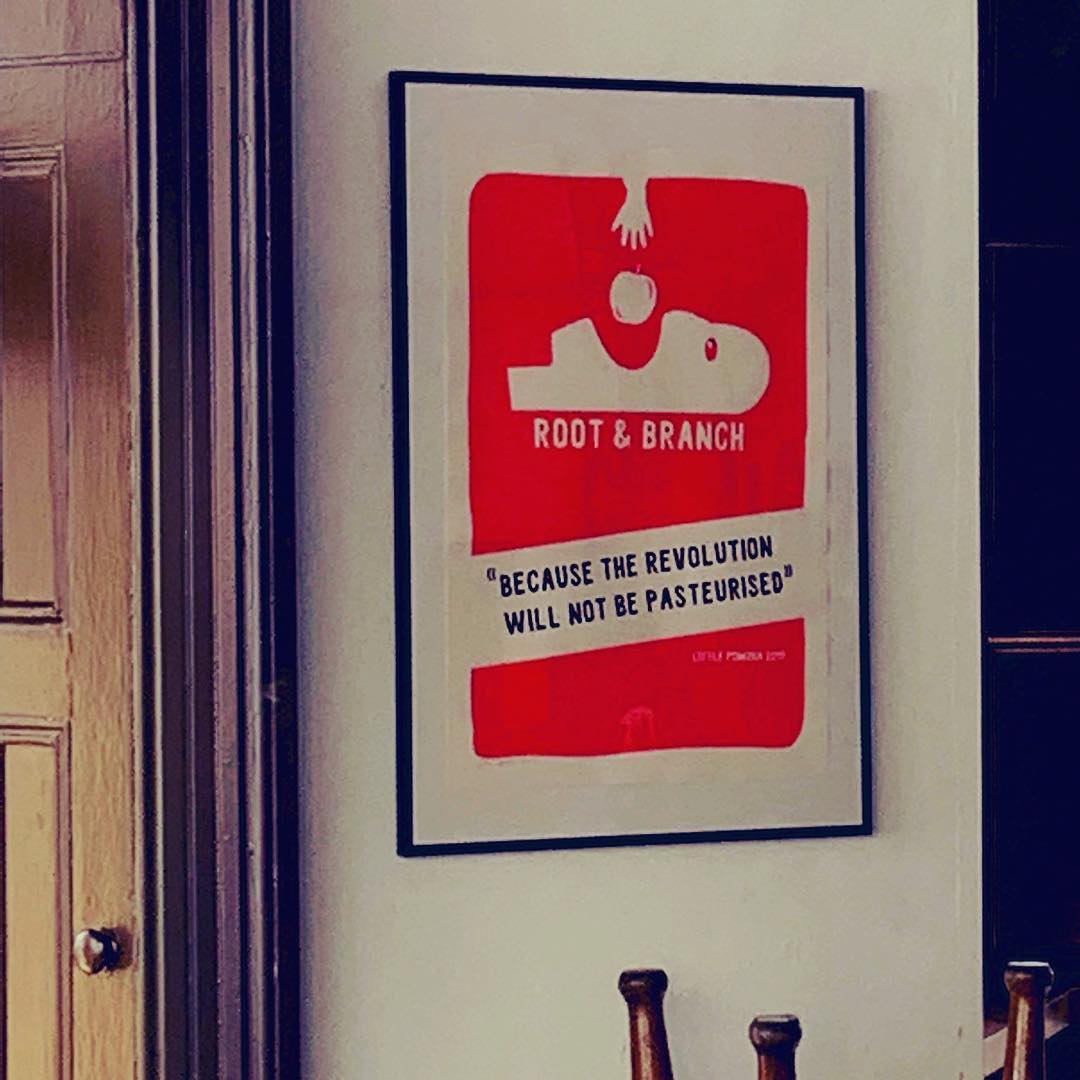 Ross on Wye's Flakey, Thorn and Friends, a keg conditioned perry, was my first taste of this production method and it was wondrous – lip-smacking acidity accompanied by soft, creamy sweetness reminiscent of a great Key Lime pie. The excitement was contained to the then small world of UK craft cider but it was palpable to those in the industry: 2020 would surely be the year of keg conditioned cider. The revolution would not be pasteurised!
"I think that keg conditioning is part of the future in 'reshaping' the perception of cider",

Dick Withecombe, cider activist
Why do so many big hitters in the world of craft cider consider this to be an important innovation? Generally speaking craft cider has a bit of a problem in selling to bars and restaurants. Whilst the bag-in-box has been more or less a steady feature to those who look for it, we haven't seen a major growth in the number of cider drinkers since it arrived as a significant improvement over oxidising cider served in half empty plastic barrels.
More recently, the principal format gripping the narrative and driving interest in cider has been the 75cl bottle, as cidermakers have taken inspiration from the world of wine for the opportunities presented by in-bottle fermentation, as well as the drastic re-appraisal of cider's shelf appeal prompted by the larger format bottle. 75cl bottles present their own challenges in terms of cost but can also present challenges for cidermakers selling their cider to venues where bottled wine and draft beer sales 'by the glass' are common but craft cider simply is not popular enough (or understood enough) to justify the risk of opening 75cl bottles of cider for 'by the glass' consumption. Furthermore, 2020 has kicked the need to find a solution for the question of cider 'on tap' into overdrive as cider has seen a surge of popularity in the lockdowns – where most people have been able to comfortably consume the 75cl format at home.
"It's live; unpasteurised, unfined, unfiltered, dry cider, conditioned in the keg. That conditioning can come about through all the same methods of production as bottled cider to get there. So pét nat or sugar primed or juice primed or yeast primed or some combo of all of those!"

James Forbes, Little Pomona
Keg conditioning allows cidermakers an opportunity to solve these problems: "We can put into keg cider that is every bit as good as the stuff we bottle," says James Forbes from Little Pomona, "and know at the other end of the chain the cider will be served correctly, at the right temperature and in top condition." And additionally, as Dick Withecombe points out, "it provides bottle conditioned quality cider on 'service by the glass' from draught." Not only does keg conditioned cider help to solve a marketing problem for craft cidermakers, but like all good craft movements, it challenges the consensus and presents an alternative to the dead, sterile, force carbonated, backsweetened ciders that are rife in pubs, bars and restaurants. All the cidermakers and activists I spoke to about keg conditioned cider were excited, despite the challenges presented by Covid, to be able to offer their finest ciders in a kegged format in the future.
"It is live cider in a keg – it's the cider equivalent of cask ale. The key difference with cask ale is that cider can continue to mature and often improve in the keg with time."

Dick Withecombe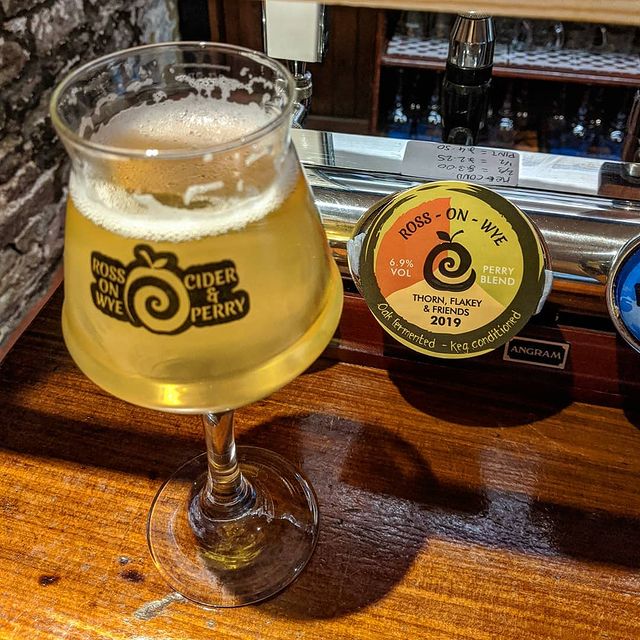 Keg conditioned cider is, as Dick Withecombe puts it so well, live cider, which means that the dormant yeasts present in the juice will respond to environmental changes such as the addition of sugars or nutrients – their secondary fermentation then provides the carbon dioxide for the in-keg conditioning. The only restriction beyond that is it must be done in a 'bag-in-keg' type keg, as Albert Johnson calls it. Keykeg is the most popular brand at the moment, but the UK-made Polykeg is also starting to be adopted by some producers. This allows the cider, once conditioned, to remain inside the bag, under pressure, but when dispensed the cider does not come into contact with the dispensing gas like other keg styles and thus it keeps the soft carbonation stable.
The nuance of keg conditioned cider lies in the creative freedom the method provides the cidermaker: as much as bottles. London cidermaking pioneers Duckchicken have keg conditioned their Gigglejuice, a Bramley/Russet blend (both acid forward varieties) and plan to keg condition a single variety Bramley cider. Albert Johnson's personal favourite was his own 2018 Dabinett single variety (a tannic, bittersweet variety) but also commented that their Foxwhelp single variety (face-meltingly acidic) had been a big hit. Whilst that original Root and Branch was tannin-forward with a Bourbon barrel influence. Variety is so important in cider, especially as the industry grows wider and reaches more palates. The keg conditioning pioneers have shown that this is not a 'style' that works best a certain way but is a tool that can be employed as part of the creative process for creating the cider and expressing the fruit.
"No one thing alone is the future of craft cider, but the simplicity of keg conditioning, and the delicious results mean we really hope to see more makers adopting this technique."

Albert Johnson, Ross on Wye Cider & Perry
The overarching optimism for the future of keg conditioned cider is there but the need for greater support from fellow cidermakers and advocates was something each of the cidermakers I spoke to made clear. James Forbes went so far as to suggest that a macro-cidermaker would be likely to enter the market with a keg conditioned cider in the near future and in fairness, if a macro producer was pulled into that direction by keg conditioned craft cider, would that be the worst thing?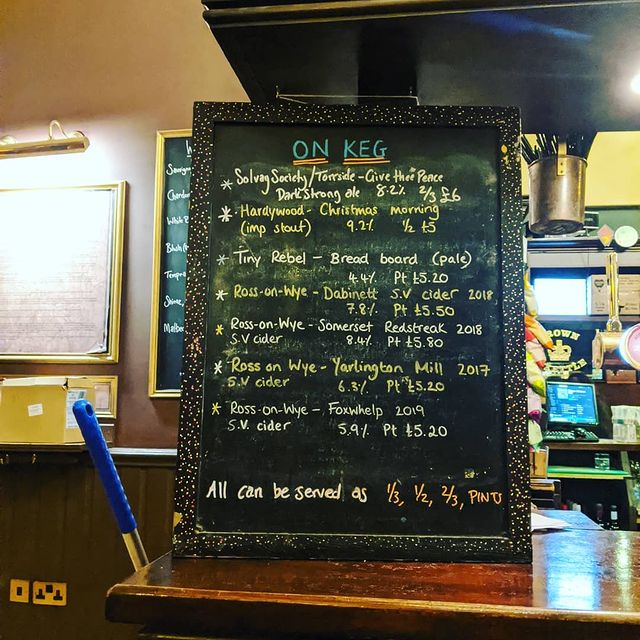 Duckchicken saw keg conditioned cider as a way to better compete with craft beer which makes sense given the prevalence of keg lines (over cask lines) in modern craft beer bars: "It puts cider on a more even playing field with beer and will more likely appeal to beer drinkers. It also has an incredibly stable shelf life too. No more bag in boxes sat heating up on the top of the bar!" Harking back to what James Forbes said about how the more optimal the service of the cider is, the better the expression of the fruit within.
Albert Johnson preached the green credentials of keg conditioned cider over their current medium sparkling offering: Birdbarker – "The juice in these kegs has not travelled further than half a mile from its tree the entire time of its existence, until it shows up direct to your bar." This is contrast to Birdbarker or similar products from other producers, which as force-carbonated, backsweetened cider, requires specialist equipment that a small cidery is often unable to afford, and thus will be filled under contract by another company, adding many road miles to the drink. Keg conditioned is also, as we can see from the size of the producers relative to the drinks industry as a whole, a very practical and economical solution to entering the kegged market. There is clearly capital outlay but none of these producers are using expensive systems to compete significantly outside of their weight class: practically all that is required is a keg coupler and a pump.
Keg conditioned cider might just be the most exciting new development in the world of cider and it has happened right in front of our noses. It solves probably the biggest challenge faced by those of us who love aspirational cider which is entry into venues and thus more cider on taste buds; once that is achieved we will start to see this kind of cider take off in the way it truly deserves.