In part two of our Cider's Year Ahead outlook, we hear again from Dick Withecombe, as well as drinks writers Adam Wells and James Finch, and cidermaker/Cider Voice co-founder Albert Johnson, thinking about where we might take cider's narrative in 2021 to reach and inspire as many new people as possible to share in cider's joy.
Dick Withecombe, Final Thoughts
Adam Wells opened 2021 with a clarion call for the future of traditional cider and perry presented in a modern way:
"The next step for rethinking cider as a whole category should be to get more excited about apples, trees and the land – the fundamentals of flavour as well as just the makers and methods that transmute them into bottles."
How are we to bring these new cider and perry drinkers of the future to the table, to discover the joy of the fermented drinks of the orchards and learn about its language and diversity? We need to encourage these curious drinkers to visit an orchard, a tasting room and chat to a producer; or we need to take these experiences to them using online tastings and tours. We need to find creative ways to bring the voices and experience of the cider and perry producers to engage with these future customers, bringing with them their knowledge, their passion and their values and ethos enshrined in the fruits and the orchards, the commitments to sustainability and a green future.
Adam Wells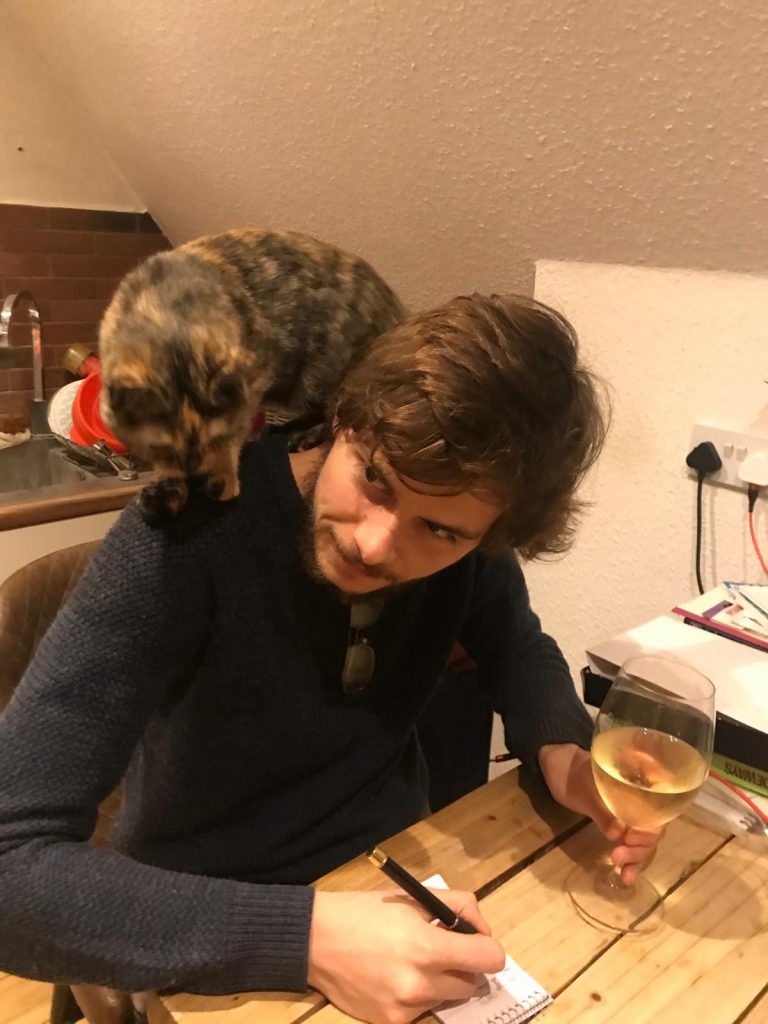 The challenge for cider – certainly aspirational cider – in 2021 will be to emerge, blinking, from the darkness of lockdown and maintain the energy, interest and enthusiasm that has characterised the reinvigorated conversation of 2020.
When the world is back to some semblance of normality, will beautifully presented 750ml bottles maintain their place in houses and find a newer one on restaurant dinner tables once monopolised by wine? Will the cider offerings at pubs be interesting, compelling and delicious enough to tempt people away from pints of beer? Better kept, better presented, better tasting cider more widely available on keg will be, without any shadow of a doubt, the biggest potential make-or-break once pubs can re-open in earnest once again. I'm hoping that more cideries will follow on the lead that Little Pomona and Ross on Wye Cider and Perry Co. have already started in this respect.
My personal hope for 2021 is that the discussion broadens. Rather than focusing entirely on individual makers, I'd like to see cider talked about in terms of flavours, styles, counties. Most important, I think, if cider is to be taken seriously, is moving at least some of the conversation back towards apples, trees and the land. Qualities and properties of orchards. Orcharding techniques. Apple varieties by flavour as well as by whether or not they contain tannin or acidity. The subtle differences, where they exist, from orchard to orchard and region to region. Conversations about how different varieties work with different methods; "pét nat", for example is meaningless as an aid to flavour without knowing the sorts of apples that have been used.
Talking of broadening, I think casting our eye over the international scene will be vital, albeit even-more-frustratingly challenging now we find ourselves in the long shadow of Brexit. Magnificent creations are being bottled the world over; ancient traditions in places from Normandy to Mostviertel to the Basque country are sharing knowledge, perfecting time-honoured techniques and reimagining themselves with new ones, younger cider cultures in the USA, Australia, Sweden and beyond are improving, talking, pushing the envelope. More competition, wider availability of expertise and, most importantly, quality cider, can only be a good thing whether you are an ambitious and devoted maker, or just someone who wants a nice drink.
I think, if we all play our parts, that 2021 could be tremendously exciting for cider. Here's hoping.
James Finch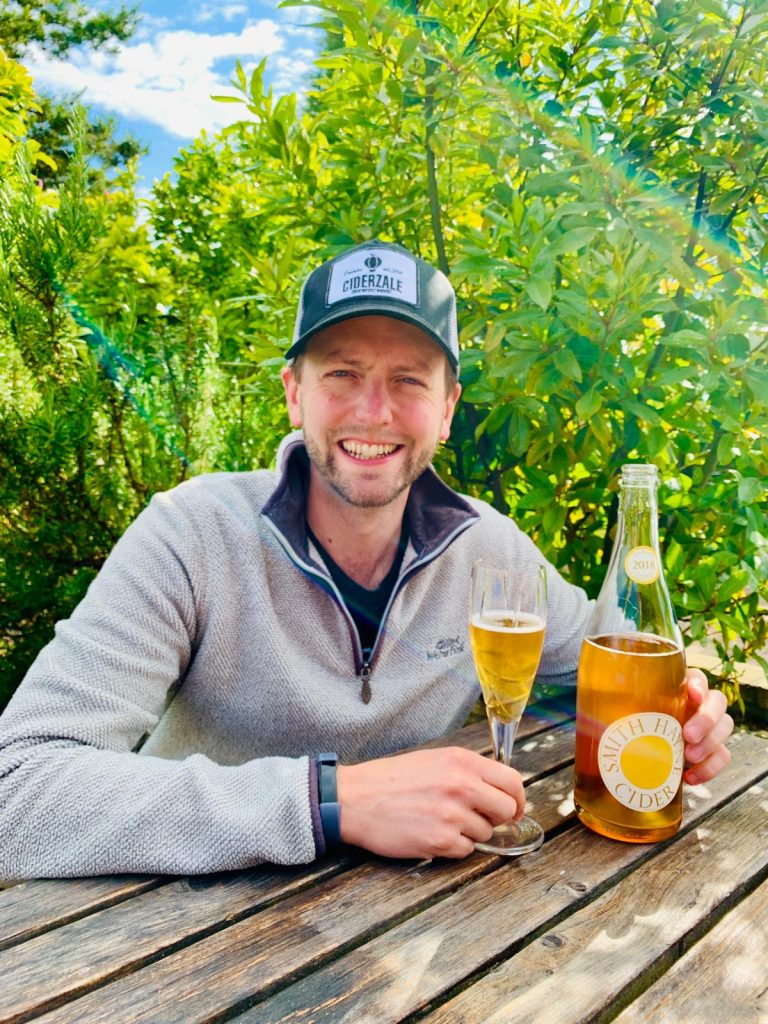 Cider feels like a land of opportunity right now, and despite the challenges of 2020, we're staring down the barrel of a starting pistol. Orchard buds are approaching the starting line, makers are stretching on the blocks and drinkers adorn the stands in anticipation of what they'll witness. Meanwhile writers, bloggers and enthusiasts line the sidelines with cameras and ballpoints poised.
This isn't the first race though, numerous warm ups and group heats have been happening over the last several years; craft cider hype has slowly been building. Will 2021 be the year it finally bursts across the finish line in a world record achievement to huge fanfare and applause? I don't think that is cider's destiny, nor should it be. For true staying power you need a gradual marathon not a sprint. Too many "drink fads" circle in and out of popularity over short periods; cider needs a longer stint to prove its real worth. To show it's a great all rounder, not just a sprinter but also a pentathlete. That's where I think we are, on the cusp of showing the world what cider can really do and 2021 will be the year to do it.
The last two years have seen craft wares on prime TV, global cider availability and variety increase phenomenally, transparency of ingredients and labels take off, large bottles grace the dining table, and keg conditioned cider grace the pumps. Writers and bloggers from beer and wine are noticing the richness, diversity and appeal of cider, leading to greater coverage of our native beverage. If the shackles and devastation of last year can be shrugged off, which will be no mean feat for many makers who have really struggled to remain viable, then 2021 could be a pivotal year in breaking into the mainstream consciousness.
If I had to pick out one theme to ensure success, it would be cooperation. The cider community is generally fantastic, welcoming, generous and passionate, but on occasion it can also be fickle, judgmental and cliquey. I started with a sports analogy so I'll finish with one. We all know that the key to a team's success is its diversity, respect and trust. In-fighting, discrimination and gatekeeping only serve to hinder progress, damage reputations and hurt people. So, cider makers, advocates and drinkers, be kind to one another.
Albert Johnson
Back in April 2018, in a little side room, in a little pub, in a little village, in little old Herefordshire, Cider Club was born. We invited the wonderful Tom Oliver to come to the Yew Tree at Peterstow and hold a talk & tasting. The principle was simple – we'd charge £10 on the door, Tom would hold court for ninety minutes or so, we'd taste some fantastic booze, and then we'd give people a simple ploughman's buffet at the end.
Every Cider Club is special because typically cidermakers agree on one fact only – cider is made from apples – but the rest is up to interpretation. It's such a privilege to be able to sit, listen and ask questions of people who everyday have to balance their creative desires with practical considerations as best they can, and who succeed at it.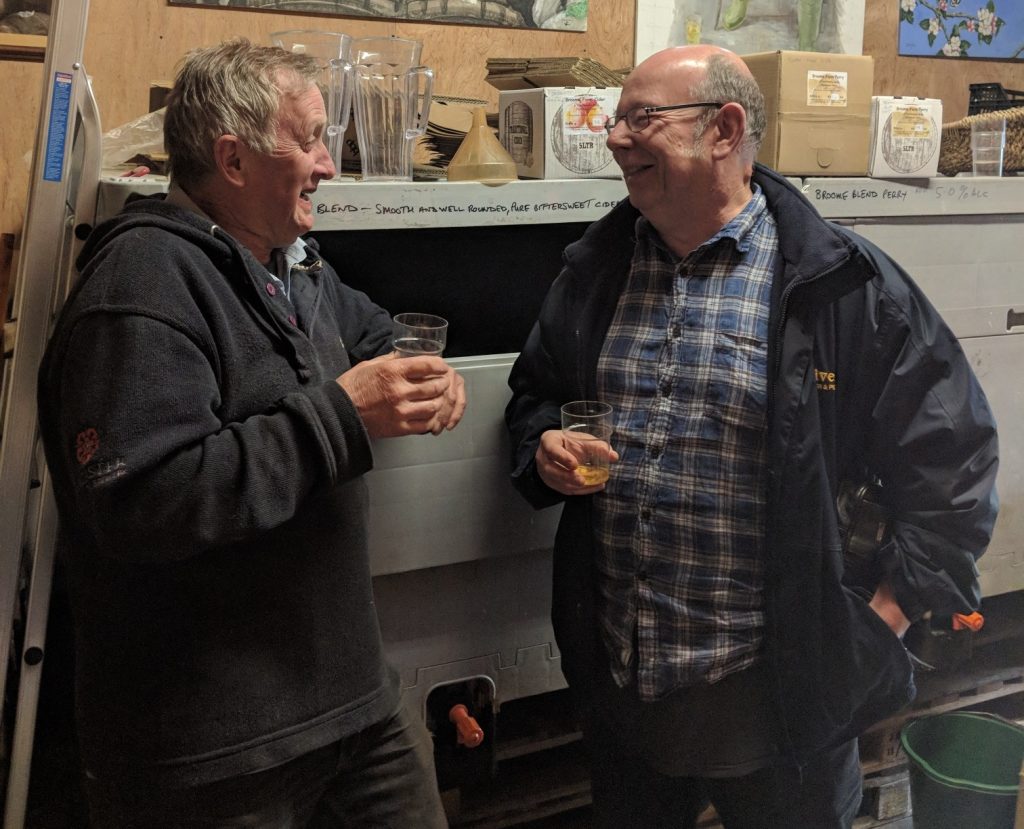 In November 2018, Andy Hallett came to give a talk, and this prompted Dick Withecombe & Cath Potter to travel down from Manchester to attend. They too were inspired – not by cidermaking techniques (sorry Andy), but by the concept of Cider Club. Step forward Nicky Kong and in April 2019 Manchester Cider Club was founded, quickly becoming just as popular and then even more so than our little get-together in Peterstow. Later, Cider Club's popped up in London at Real Al's Tap and in Brighton thanks to the organising of Matt Billing at Ascension Cider.
In response to lockdown in 2020, the Manchester Cider Club team managed to take their event online. Cider Club became accessible to all who wanted to attend, with no restrictions or difficulties faced by getting to a physical location. As a result, the Club has gone from strength to strength, and inspired Birmingham Cider Club to start in the same vein – with their first event happening last month.
One of ciders biggest challenges has always been distribution. When we have so few producers making so little product every year, craft cider has never really trickled out into towns and villages, or even many cities. It's isolated in the bars and shops of those who know, and if you aren't lucky enough to have one near you, then connecting with cider culture can be a difficult thing to do. But through the magic of the internet, we now can try and push the borders of our community further and further afield. It's so critical to keep these virtual events happening and connecting with people who would otherwise struggle with travel options or cost of attending events far away from their homes. Yes, it may say Manchester or Birmingham on the ticket, but Cider Club's are for everyone.
Ben Thompson
One of the themes running through all of these contributions is this idea of cider on the brink, the knife edge, the precipice. On one side success, smooth sailing and on the other ignominy and failure. There is so much optimism in cider as those of us who love cider have found kindred spirits on social media and across video calls. There have been those astute enough to see the similarities between ciders exuberant growth and that of craft beer, an analogy that presents its own pitfalls and challenges. But one thing is clear to me and that is that from a social perspective cider will inevitably face the same challenges as craft beer unless it takes steps to have those fundamental conversations about what it wants to be now.
Cider Women have already taken steps to addressing these issues for women and non-binary folks who work in and around cider. Their tireless work to support the women of our industry is a lesson in proactivity not reactivity, and the power of the collective voice.

The Three Counties Cider and Perry Association recently released their 'Cider is for Everyone' statement on equality, diversity and inclusivity, stating the simple goal of being more active in promoting that simple truth. This is an unprecedented move in craft cider and certainly a welcome one. Cider does, by virtue of its nature, have quite a white, male, rural base and the TCCPA's move to recognise this and work harder to make cider in the Three Counties more welcoming and accessible to all is brilliant work.
But we need more of this. Not just from cidermakers, all of us, whether advocates or drinkers, writers or thinkers, if you love cider and you want other people to love cider we need to start having conversations about the kind of spaces new drinkers will find when they discover cider. As my good friend Rachel Hendry said in December last year: "Rethinking cider is more than what goes into cider, it's who and where feels safe to drink it and discuss it."